Categories
Jewellery Tools
Diamond Tools
Watch Tools
Adhesive & Chemicals
Stationery Items
Glass/Metal Putty
Water Filter
Water Filter Candles
Water Filter Elements
Testing Report & Certificate
Manufacturing Unit
Home Appliances
Glazing with "HIPPO" Dual purpose Putty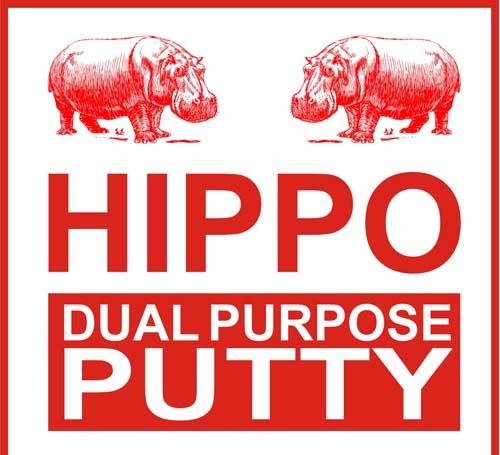 We JAYKUMARS ASSOCIATES are Manufacturer & Exporter of
Putty / Mastic - for all Purpose use.




Features & Advantages of Dual purpose Putty:
All Purpose Bonding Putty.
Water Proof.
Quick Drying Formula.
Super Shine Finishing.
Good Quality Material Used.
Easy Application on Glass /Metal/ Wooden Furniture Framing Bonding, etc.
Environmental Friendly.
Long Durability - 6 to 12 month Self Life.
Envitro Lab Approved.
PuttyBody Structure: Linseed/ Eco Friendly Oils - Clay Mixture.
Country Market: Africa/ Gulf-UAE/ Bangladesh/ Shrilanka/ Nepal/ South America / INDONESIA / Bhutan
Market/ Usage: Glass Putty/ Metal Frame Work/ Wooden Work / Mastic Adhesive Bond
Available Colors: Grey / Light Brown / Red / Green
Appearance: Paste Form
Packing: 0.5 Kg. to 50 Kg. stuffed in Plastic Bags/ Woven Bag/ Plastic Containers / Pouches type.